There could be multiple reasons for a company to look at website redesign. From undergoing a merger, or acquisition, new leadership, change in business line or change in technology to incorporating digital transformation at your company. It is a big decision as all levels of management are involved and whatever you do would be seen by your customers and public at large. Therefore, there are important considerations to be made before you decide to go ahead with a website a revamp or redesign project as such.
When to redesign your website?
On an average, companies redesign their websites every three years. It costs you money, a lot of time and teamwork, agency involvement (probably) and media outreach to let people know about new website launch. Before you move ahead, it is important to know the reasons behind a website redesign.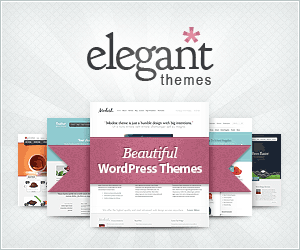 Few basic questions you may want to address:
1. Do we really need a new website?
2. Can I upgrade basic content and design with my existing website?
3. Even I we launch a new website; will that be futureproof?
4. What will happen to my SEO and all content marketing efforts?
5. How much do I need to spend?
Once you have these answers, budgets and clarity to go ahead. It is worth looking at Best practices and checklist for a website redesign as below. I will also try to add relevant references and articles worth exploring under each step while you read.
Learn More:
Best Practices for website redesign
Think User experience and Wireframe prototypes
Consumers should be your sole focus while thinking of wireframes and protypes. Websites are made to sell or to gain customers basis your business interests. Most of the users stay for less than 15 seconds. When you start fresh and develop prototypes or wireframes, Try limiting clicks or navigation steps towards the desired call to action you want your customers to take. For example, if you just sell shoes online, your home page should show shoes being sold online, or at least a user should be able to buy a shoe in 2 to 3 clicks at max on your website.
Learn More:

Marketing and Competitive intelligence
On the positive side of things, we must always learn from competition. It is worth exploring all recent website redesign projects (at least last 6 months) among your competitors, influencers and even your customers for that matter. They must have gone though similar challenges and learnings. Talk to your peers in other industries and gain insights. Looking at what they did best could provide a lot of ideas to improve your website redesign project.
Conversion Focussed
Effective websites drive conversions and fulfill business goals and interests. It is very important to know desired call to action you want your customers to take on your website. If you are selling shoes online, your conversion goal would be to drive a sale online.
If you imagine a conversion funnel as given below, your goal should be to be as close as possible to the bottom of the funnel.
Email Marketing embedded
Email marketing is the most organic channel you would ever user for all outreach and push marketing programs. It is good to have all your forms built right from your marketing automation system and they should have smooth integration with your website platform or Content Management System.
Having multiple forms or types is a strict no no, with GDPR in place and many such regulations coming in, it is even more necessary to have centralized way to monitor all form submissions across your website. You may also want to avoid lead capture forms if you already have a marketing automation tool purchased.
Example: If you are using WordPress for CMS you may want to integrate suitable marketing automation tools such as Mailchimp (free), or Constant Contact for marketing automation.
Explore Marketing Automation Tools
Social Media Integration
The importance of Social media is well known. You must ensure a seamless integration of social media platforms across your website. It means employing Twitter Cards, share friendly buttons with sharable content on your website and including social media channels which deemed fit for your business.
A blog may require shareable buttons on top, bottom and/or left-hand side bar on your website for instance, like the one you find on this blog.
Security Features
Security is of utmost importance when you redesign a website. You may want to work closely with IT department of your company as they know this subject better. A company wide firewall, strict adherence to IT and security policies is just a beginning to secure your website. Choosing a secure Infrastructure to host your website, employing security systems with SSL encryption with regular malware scanning and daily backups for instance are few more ways to ensure website security.
Learn More:
Machine Learning and Digital Experiences for Web redesign
Machine learning is touching lives and marketing is no different story. I have had some interesting initial discussions with Optimizely and SiteCore, few companies which aim to provide unique digital experiences including content randomization for different users on your website. It is all about taking the website redesign to a all new different level. It can be a bit costly affair, but it is worth exploring if you happen to have good budgets and ambitious goals.
Explore More:
Future Proof
Its all about trying to be future proof. Nothing (in reality) is future proof though! Being closest to latest technology, website features and functionality. Right mix of integration with marketing automation, Content management system, CRM or customer relationship management software, light and fast coding with optimized loading of website are few ways to get this right. It is equally important for all your web data to be well-integrated. Consider integrating all your google products for better insights, google analytics, google ads, google webmaster integration for instance.
Good reads on Future proofing a website redesign:
• What Makes Future Proof Web Design?
• How To Future-Proof Your Website
Standardized approach to brand: Web Content, Landing Pages and Call to actions
The most important consideration for a marketer during website redesign. It begins with strategizing your website content and sitemap architecture.
How to organize content?
Your website language and tone should be product, solution or services centric?
Where to place my demos?
What colors to choose for web page, content and buttons text?
It is also a good practice to have standard approach to all your landing pages. All these need careful consideration and planning as marketing closely works with leadership and IT in such redesign projects.
Optimized web Content (solution/product/services centric) -SEO
A content which ranks should be the focus of your website. Being SEO friendly needs to be planned right when you start developing the very first piece of content towards the website revamp. Including cross links inside your web pages, including outbound links to the pages you refer within your web content and adopting a off-page optimization strategy is needed here.
Read More:
Show and tell – Omni channel Content
Omni channel content is the way forward for content marketing. It is important to use visuals, images, embedded videos within your content at appropriate places. The mix of all these content types could vary basis your consumers or business interests. An eBook business must show cover page of the eBook, likewise, a mobile design company must show more visuals and angles of the mobile design, a B2B IT company must show use cases solving complex business problems for instance.
CDN/Content Delivery network
In simple terms, a content delivery network or CDN is a group of geographically placed servers that provide fast delivery of the content over internet. Incorporating a CDN is a common practice today and helps in serving content faster when users access your website from different geographic locations across the globe.
Know More:
Integrate Chatbots
According to Business Insider, 80% of businesses want chatbots by 2020.
Human beings cannot work always and that's where chatbots play an important role. You must always include a chatbot for personalized web interactions backed by real technical support and salespeople as needed. In all probability, your conversation would be higher with them than without them.
Learn More:
Consider In house options and agencies Outside
Website redesign is a complex project and it involves multiple teams and decision makers. Unless you have all skillsets available internally it is worth looking out and working with web design agencies. They bring in fresh perspective and cross industry references which cannot be found internally. Having said that not all agencies are great. You may want to consider references of past projects and evaluate capabilities before you even decide to work with an agency as such.
Quick Pro tip: Cost is the last thing you should look at 😊
Learn More:
Limit Gating of your website Content
I did cover this topic in marketing trends blog earlier. Gating a piece of content is good but it should not get overwhelming for your customers. It is a good practice to offer high level thought leadership articles or collaterals for free. Enabling the asset behind a form submission should be a mix in your overall content strategy and should only be done when it brings in some value with relevance for your customers. Please remember, gating sounds salesy, your company needs to be very careful in quality of asset being gated.
Remember last time you submitted a form to download and wished you could have avoided sharing your details? 😊
A lot of leading companies are doing this mistake everyday, probably, to fulfill their short time sales goals.
That's what I meant by Value!
Website Redesign Checklist
SEO Friendly Website:
• Clickable logo
• User-friendly sitemap
• Content organized by categories across your website
• Cross links between relevant web pages of your website
• provide outbound links to articles outside your website.
• Utilize header tags across your website with mix of H1, H2, H3 and H4
• Include meta tags and descriptions
• Keep Page title within 60 characters
• Use visuals, videos and images as mix.
• Clear and simple Call to actions
Read More:
Mobile Responsive
• Mobile responsive containers across website
• User testing for each page across mobile, desktops and tablets before a webpage goes live
Explore More:
CMS enabled with defined roles.
• Limited access to Content Management System
• Define user roles and limit levels of access. For example, Admin, Contributor, Editor
• Ensure a database backup is enabled with IT
Tracking enabled
• Enable Conversion tracking basis the tools you have in your company. For example, basic scripts you may want to add include Google analytics, Google Ads, Marketing automation tool script, WooCommerce scripts and so on.
• Utilize existing scripts and reuse to retain data loss after website redesign
SSL Encryption
Include SSL encryption with a certificate for your domain URL. It is an important SEO factor as well.
Let's Encrypt offers free SSL certificates as well.
Explore More:
• What is an SSL certificate
• Get Free SSL
• How to Install SSL Certificate on Your WordPress Site
Fast loading
Ensure that your website loads quickly and runs well once loaded. It also implies smooth loading of images, infinite scroll, rendering and loading all scripts on your website.
This has got more to do with your web development team or agency as appointed.
Google does provide guidelines to do so.
Explore More:
Privacy Policy an GDPR checklists
It is very important to have a detailed privacy policy including compliance to privacy standards such as GDPR at easily accessible places on your website.
Read More:
On Site search and voice search
Voice search Is growing, and it has immense potential. A Search box at top navigation is must have. It is all better when you have voice search enabled on your website, it also helps in speech recognition.
Read More:
Hosting enabled with backups.
It is best to have a good hosting provider and automated daily backups of complete website. You can always go back a day's backup if anything goes wrong with your website.
Explore More:
Post Content SEO Checks
Once your website content is ready and development is somewhat completed, it is important to validate and correct SEO mistakes if any before you go live.
Learn More:
The Bottom Line
In my marketing experience, I did about 4 website redesign projects and it was a great learning every time I launched a new website. When I look back now, I could always think of better ways to improve them all. The simplest reasons being technology has changed and it was difficult to futureproof a website as such. You must aim for being current with technology, your functional and content requirements, and as futuristic as possible. That way your website redesign cycles will be a lot shorter. While website redesigns are inevitable, it is best to add some personality to it. It could be as simple as a color standing out or a "button/Call to action" nobody else could think of, a surprise element with a pop up for your customers or best creative approach to a regulation like GDPR on your website, Opportunities are plenty. Remember (and I love this quote), "leaders don't do different things, they do things differently".
I hope you find this blog useful. Please do subscribe to our YouTube Channel.
Did you come across any new best practices or checklist that I couldn't think of, please let me know your thoughts or feedback in the comments section as below.
Disclosure: We may receive compensation for links to products on this website.
Neeraj
Neeraj is a Tech Marketer with 9+ years of experience in B2B Sales and Marketing. At StepToInbound, Neeraj writes about Website, Search, Social Media and Marketing Automation practices.