Marketing Trends in 2018
2017 for marketing has been a year of transformation, the realization of issues concerning common man and coming up with proactive measures to overcome difficulties consumers face today. From emphasizing more upon digital channels, increasing twitter character lengths to realizing and acting upon fake news in the late 2017, brands today, are becoming more and more consumer-centric. Marketing is evolving and there is a long way to go. In this blog, we shall discuss 20 marketing trends brands should watch out for in 2018 and years to come.
1. Virtual Reality in Questionable state
Virtual reality started with a big bang about 2 years ago. It was expected to be a part of mainstream advertising budgets, but witnessed a limited play in movies and TV shows, unlike games. Flagship mobile phones launch in 2015, Lenovo Vibe X3 for instance, had bundled mobile phone and virtual reality headsets together, which is not a case with leading mobile brands today. This is going to continue further and brands will see lesser traction on mobile devices and applications of virtual reality in marketing. It could take six to eight years for VR to reach a tipping point.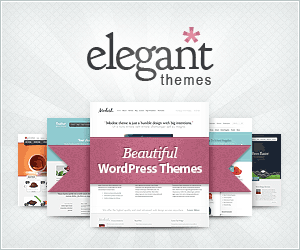 Read More about Virtual Reality Marketing in my previous blog post here.
2. Machine Learning in Marketing
Machine learning, inevitably, will change the way brands consider marketing to their customers today. By now, you must have tried looking at a product on an e-commerce site and the very next second the same product is shown to you across your mailbox, apps you download and websites you visit in multiple ad formats. It will rise more and more with dynamic shift mobility and android market is taking today. Basically, it's a use case of Machine learning in digital advertising and termed as Retargeting. Leading companies such as Facebook, Google, and Vizury enable this for marketers to effectively target their audience for improved conversions. It also brings in the Real-time application of ads to the desired audience and cut on unwanted spends as machines can learn quicker than human beings. Essentially, personalized and better-targeted ads, real-time application and ability to learn quickly will eventually be more cost effective for businesses. Thus, it will continue to rise in 2018 and marketers will see increased investments in machine learning as a capability.
3. Limiting Gated Content
Creating a simple landing page and gating content has been useful in past few years. From necessary to unnecessary gating of content, and forcing users to submit a form in exchange for an asset, offer or benefit has been overused. Brands like Zendesk and Hubspot have already started using the mix of gated and nongated content. Customers would prefer not forcing them to fill a form every time they need an asset from your website. This trend will see more traction and brands will choose what to gate and what not to gate in 2018. Using a suitable mix and differentiating gated and ungated content will be key to success in 2018.
4. LinkedIn gets life
LinkedIn in 2017, have made multiple improvements to the platform. Last month, I also noticed Akshay Kothari, Head of LinkedIn India, promoting thought leadership driven video bytes often candid conversations, essentially, targeting youth, B2B professionals, and Job seekers, the Purpose LinkedIn is well known for. I personally felt its lot more life on LinkedIn as It is sometimes boring talking business all the time on LinkedIn. This trend will surely be noticed by leading brands, and people will try bringing in youth, new thoughts and candid conversations on LinkedIn. With free data plans floating all around, the video is going to be an integral part of LinkedIn in 2018.

On Linkedin editors, news feed appears like the example given below.
Learn More:
Types of LinkedIn Ads & When to Use Them
Tips & Best practices for LinkedIn Ads
Step by Step Guide To Setup LinkedIn Ads
5. Twitter declines
Twitter didn't grow in 2017, due to limited improvements in the ad platform and focus on user acquisitions rather, in 2017. There is some positive news on user base and numbers which started growing post-Oct 2017. The increase character length from 140 characters to 280 characters now has been a debatable topic as well. Experts say that Twitter's technology lags than that of Facebook and Google. The fanciness of hashtags, however, is not going to decline and brands will continue using Twitter in 2018. By what percentage, time can only tell for now.
6. Rise of Instagram
According to Brandwatch, Instagram now reaches an average audience of 500 million people daily in the third quarter of 2017, more than double that of Snapchat or Twitter (each has fewer than 200 million daily active users). Over 200 million people use Instagram Stories each month, which is over 50 million more than those who use Snapchat, as reported in Business Insider.
Instagram's CEO Kevin Systrom told Variety earlier this year: "People say Instagram is super positive and optimistic. If you take a close look at 2017 statistics provided by the Instagram, He seems right, if u glance through the Top hashtags of 2017:
#love
#fashion
#photooftheday
#photography
#art
#beautiful
#travel
#happy
#nature
#picoftheday
It has become a must-have for celebrities, controversial artists, photography enthusiasts and fitness freaks to grow their follower base. Irrespective of a need or no need, Users are experimenting with Instagram.  Whilst it's good to have 2 to 3 hashtags in a tweet, at least until Twitter had 140 characters limit. Instagram has the exact opposite to play, and it provides more liberty to users. Users are adopting more and more of hashtags to get heard in noisy image place. There aren't any hashtag limitations as such, but according to, a TrackMaven study of Instagram accounts with 1,000 followers or fewer, posts containing four or five hashtags received an average of 22 interactions compared to 14 interactions on posts with zero hashtags.
7. Net neutrality – loses or wins – Impact is the imperative
As per dictionary, it's the principle that Internet service providers or ISPs should enable access to all content and applications regardless of the source, and without favoring or blocking products or websites. In recent development at the US, Federal Communications Commission (FCC) in Washington voted to dismantle the "net neutrality" rules. Basically, giving more power to cable and telecom companies to control future of the web. Advertising revenues will eventually start moving towards Telecom and cable companies as marketers will have better avenues for consumer profiling and targeting there. I also see the premium charges being applied to advertising there.
8. Rise of ad blocking tech
Recent report during March 2017 explained that ad fraud will cost brands $16.4 billion globally and nearly 20 percent of total digital ad spend was wasted in 2016. It is a growing concern among advertisers and publishers today. It has been bothering Google for some time now. From acknowledging this to be a problem in July 2017 to refunding advertisers for fake ads, Google did it all to regain advertiser's faith. There is no definite solution to this problem in 2017, there will be focused attention in 2018 by leading brands such as P&G, I personally loved the speech by Marc Pritchard from P&G in Jan 2017 wherein he slammed platforms for lacking uniform standards. Earlier this year, P&G's programmatic partner The Trade Desk partnered with bots-detection company White Ops eliminate ad fraud, before buyers are charged, from inventory offered by supply-side platforms. This opens new avenues for ad fraud solutions and more service providers in 2018 as brands today, don't even have a transparent visibility of where their ads were actually shown.
9. Voice Search in 2018
An estimate by ComScore says, by 2020, almost 30 percent of searches will be done by, without a screen. Google, on the other hand, says, about 20 percent of search queries via its app are through voice search. Readiness for voice search will be the need of brands in 2018. More investments expected in voice search friendly websites, apps, it may also lead to the adoption of chatbots/ artificially intelligent virtual assistants to power voice search queries in some cases. Amazon and Google, for instance, have released mini-Wi-Fi speaker for the home, respectively. This possesses a challenge to Google as it limits monetization opportunities.
10. Privacy breach & Marketing
This the topic I love the most, Blackberry Passport , which was way ahead of its generations and Blackberry 10 OS has been killed officially (For now, deadline by blackberry is for 2019) as it was too secure and covering your privacy so much that even the basic blackberry browser could tell you and ask your permission if a website is trying to know your location (At least at that moment). Something which Google always wants from you and even does it without your knowledge. For instance, if you just go to Amazon.com and try buying a product shipping internationally from the US, it says "it can be shipped or not" without actually taking user's consent. Thanks to Android and China making cheapest possible aAndroiddevices on earth. Basically, you either choose an Android or an Apple ecosystem, the latter being costlier Apple ecosystem, market is growing faster on former one. With growing Android devices and mobile taking the centerstage, your privacy is at risk. In one sentence, Google knows everything about you. Likewise, Xiaomi knows everything about Redmi devices as you have an MI account to sync it all. For brands, it's the good news as they can target more users, more apps and more personalized customer choices and offers they wish to. Maintaining a fine balance between offering what is required and avoiding too much of content push will determine their success in 2018.
11. Questionable state of Social Media
Power and Politics can overrule social media today. Influencer social media campaigns are at all-time high. One thought vs other, one political party vs other. Smart marketers are using this opportunity to create biased or unbiased content, distribute and monetize from it. Social media is a new mandate for political parties, and marketers will continue to earn more from it in 2018. State of social media remains questionable as One can hire thousands of social media advocates/employees and troll whomsoever they want. Thus, every discussion can become an argument leading to end of the very thought process itself. Above all, fake robots are also being used to gain likes, spike traffics and numbers, eventually, resulting in ad fraud as well. Few classic videos I found as below, where China seems leading the innovation 🙂
Like factory in China 
How Fake Likes are Made
12. Dark Social and Web analytics limitations
It's dark when people share content through private channels such as instant messaging programs, messaging apps, incognito mode in some cases and email. Simply stating, any web traffic that's not attributed to a known source is dark social. It is very difficult for marketers to measure anything coming into their website through dark social. While there are certain ways brands can manage it but this it's a marketing opportunity lost as no one knows how to address this. This trend will continue to rise in 2018 as well.
13. Facebook is the new video platform
During last few months, we noticed a significant number of video posts across Facebook unlike traditional images and content posts. Though there are ad inserts within the videos shown on Facebook which is annoying sometimes, but the mix of liking a page and getting all content from a Facebook page seems working for brands today, it is on demand as you go to Facebook anyway for social media. YouTube on the other hand has the bell icon and subscribing option to do so. But I would go to YouTube primarily for Videos and not for any other form of content. Apart from this, the content repurposing in phenomenal In B2C brands marketing on Facebook. Clearly, Facebook has an upper edge here, with introduction of Facebook watch in August 2017, and continued growth in videos for over 100 million hours of video watch time, much before "Watch" was launched, and free mobile data plans all around, it is poised to move ahead and be the biggest video platform.
14. Rise in Mobile money means more avenues for advertisers
2018 will be a year of massive shift in way we do payments together. From Android & Samsung Pay, Tez by Google to digital mobile banks being a reality, next year will see increase in digital payments. Amazon Pay, Paytm at India are few such examples. This will though, lead to complex partner ecosystems and demand a need for regulations.
15. B2B events won't die
At least in B2B marketing, people still believe events and trade shows are important to be present, at least the generation born before 80s. I have also seen a lot of resistance to change and shifting budgets towards Digital Marketing, as they say, People are resistant to change in general.  Events also involve Face to face discussions and being felt in public view. Though digital marketing budgets will continue growing, people won't leave B2B events and conferences and experienials spends either.
16. Gaming videos are New content for engagement
Animation is going in full swing. Gaming companies such as Unilad are using Facebook and showing snippets from the game story itself for engaging users are providing them with the look and feel of the game before it is released. The level of engagements shows it's working. I see this as a growing trend in 2018 wherein brands will invest more on Facebook and Instagram to gain from such engagements online.
17. Media Surround on gaming consoles
I use an old Sony PlayStation 3, I noticed these Gaming consoles also offering the Content platform to watch videos such as YouTube, Yupp TV and Amazon Prime. This has been there for some time now but the addition of new website/miniature app versions are incremental. In 2018, marketers will have a definite reach to the users using Gaming consoles.
18. More telcos will offer digital content consumption – Free and Paid
At least in the Indian markets, from Airtel, Idea to Reliance Jio, every telecom company is trying to create a content ecosystem of movies and media channels to gain and retain existing users, which is mostly free for end customers. It's a new mandate, for all leading telecom companies in 2018. This content trend is currently dominated by Netflix and new entrant Amazon in the West for now. Few telecoms, are though offering free data if you buy some data from them. For marketers, this too, will provide more reach and personalized messaging to the audience and new revenue streams for telecom companies.
19. Customer Experience will continue to be a focus in 2018
A classic case is with a mid-segment, Chinese brand like OnePlus which has been innovating with every launch they made from Dash charging to frequent patch updates android users always ask for, respecting every flagship they launched and promising Android Oreo updates Dash charging – is something lot of leading brands failed to recognize even today. Almost every query or concern was addressed by social media/leadership team at OnePlus directly truly living up to their brand positioning of #NeverSettle. Brands should use 360 degree / all marketing channels to hear customer voice and address them in public. Essentially, consistent improvement in customer experience results in free word of mouth and therefore, save your marketing dollars.
20. Bitcoin and Blockchain – Marketing Implications
The Harvard Business Review describes "Blockchain" as "an open, distributed ledger that can record transactions between two parties efficiently and in a verifiable and permanent way. This is very recent and a trending topic amongst marketers. From verifying ad delivery to paying for content creation, distribution and to rewarding customers. It has a whole new set of applications. I liked a blog covering this topic in detail as here. Twenty-Seven Ways Marketers Can Use Blockchain
#marketingtrends
Trust you found this blog useful, please let me know your feedback, comments and suggestions the comments section below.
Handpicked Articles to Learn More:
Best Practices for Social Media Usage in 2018
Social Media Listening Tools To Monitor Your Brand
Best Free SEO Tools To Gain Ranks on Google
Press Release SEO – Best Practices & Checklist To Optimize PR
Please do subscribe to our YouTube Channel.
Disclosure: We may receive compensation for links to products on this website.
Neeraj
Neeraj is a Tech Marketer with 9+ years of experience in B2B Sales and Marketing. At StepToInbound, Neeraj writes about Website, Search, Social Media and Marketing Automation practices.