If you are a new brand or a website, SEO takes the center stage as it doesn't involve any advertising cost. A good mix of off page, on page and technical SEO can make your new brand visible across the Search engines or SERPs without much of SEO investments as such. Search Engine Optimization is well known and much talked about for many years now, the question however, is there a way one can build an effective SEO strategy for the website? Is there a framework for doing SEO for a new website? The answer is yes.
Here are 13 steps for building an effective SEO Strategy
Step 1: Baseline reporting for an effective SEO Strategy
This is first most step to know ground reality and baseline to start all your SEO efforts in the first place.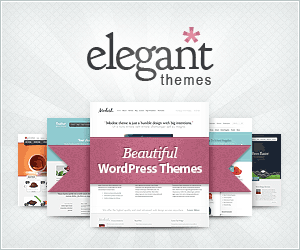 Generate a baseline Ranking Report for the keywords. The baseline gives us an indication of where the web pages are ranked on Google and will be used to measure results.
Baseline Traffic report for <Your website> Use an analytics tool to generate desired data here. Tools with links you can use for the same:
Step 2:  Define Clear objectives for your website's SEO Strategy
Primary Objective: Increase visitor traffic to <Your website>

To drive people to the specified content on <Your website> from pages that to be optimized for specific keyword phrases.
Secondary Objective: To increase brand awareness and generate web inquiries for <your website>
Step 3: Define Target Search Engines for your SEO Efforts
Undoubtedly, Google leads the search engines with over 63.8 % market share, Source: ComScore
Followed by Microsoft's Bing Network with 21.1% market share, thus, it is important to consider at least both these Search Engines for building an effective SEO Strategy.
On a related note Google search dominates all other search engines in general. IF you rank well in GOogle search results, you are more likely to rank higher in all other search engines such as Yahoo Search or Bing Search for instance.
Step 4: Define a budget for your SEO Strategy
Startups find it difficult to plan a pre-defined budget, However, it is a must-have requirement, brands need to plan for at least tools, technology, and resources to successfully manage the SEO.
Explore SEMRush
Step 5: Define Results Timeline for Measuring SEO Performance
On an average, once all recommendations are executed for your website' SEO, there is a delay of at least a week or two, before one starts seeing results in the Search Engine rankings. This also involves re-submission of your site pages for re-indexing by Google for quicker results. indexing is faster with Google,now and it should happen by default within 24 to 48 hours.
The keyword rankings shall continue to improve as your inbound links age, and the SEO implementations have been indexed. On an average, net efforts for On-Page, Off-Page and Technical SEO will be experienced within few weeks.
Step 6: Keyword Research and Analysis
Plan for the keywords that will give you qualified traffic, do they have a monthly search trend you can leverage from, or is there a specific keyword type you can stand for, and how can your keywords & web pages be used in combination to attract search traffic.
Analyze Keyword Difficulty and choose long tail keywords.
Step 7: Plan Keywords which matters
Focus on optimizing keyword phrases that are mapped to the specific web pages of your website.
1 Keyword per landing page combinations. (Collate all of the above information from step 7 and 8 above to finalize your choice of keywords, Refer Keyword vs Search Volume Data and decide most relevant ones to go after for)
Avoid having mutiple pages with similar content as GOogle would award the most relevant one. It is otherwise callled as Keyword Cannibalization.
Step 8:  Domain Analysis and Technical SEO
Analysis of the website information architecture and internal linking structure, quality of back-links you have for your website and amount of referral traffic you are getting from.
Analysis of HTML and page layout, responsiveness for mobile usage
Content Analysis & Creation: Decide the amount of Index-able Text Content, Quality & quantity of visible HTML text on your web page, SEO Copywriting, Your content developers should know basics of effective SEO writing, Additional web page/content creation if necessary.
Step 9:  Linking Analysis
The overall Internal link structure
Internal Link Popularity of Linking Page within Host Site/Domain
Link Popularity of Site in Topical Community
The link weight/authority of the target website amongst its topical peers in the online world
Link Relevance, Topical Relevance of Inbound Links to Site and web pages
The subject-specific relationship between the sites/pages linking to the target page and the target keyword
Deep Link Analysis, Deep link percentage is the % of all inbound links that point to pages other than the homepage
Step 10: Link Development
Increase link popularity
Implement a Strategic Link Campaign by purchasing links on websites that will provide a high SEO value
Step 11: Indexing Analysis
Avoid Duplicate Content
Content very similar or duplicate of existing content in the index
Possible duplicate Title/Meta Tags on many Pages
Implementation of Robots.txt exclusions
Step 12: Implementation of all SEO Recommendations
Once all the changes have been completed, you should run an audit to verify that the recommendation was implemented correctly and identify gaps as applicable for corrective measures. This can be done once in 6 months to monitor all your efforts towards building an effective SEO Strategy.
Step 13: Define Success Metrics
The First page Search Engine rankings
Increase in Website Traffic to by <mention percentage> <your website> for instance, validate and repeat all above steps.
Related Read:
Please do subscribe to our YouTube Channel.
Disclosure: We may receive compensation for links to products on this website.
Neeraj
Neeraj is a Tech Marketer with 9+ years of experience in B2B Sales and Marketing. At StepToInbound, Neeraj writes about Website, Search, Social Media and Marketing Automation practices.