What are Micro-Moments?
The moments in our daily life when we look out for a device (laptop/Desktop Mobile Devices & Tablets) to take an action on things we want or need right now are micro-moments. Quite often, devices we use are mobile devices, the gadget which is always in our proximity.
Micro-moments though is a recent development with Google in 2015, they launched it as an important step in fracturing consumer's journey into intent driven micro-moments. It is an opportunity for Marketers to influence the buyers by focusing on micro-moments in 2017 to meet their business goals.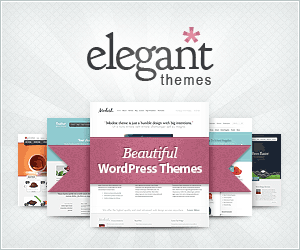 Types of Micro-moments:
Google officially, classifies these into:
I want to Know – Consumers are exploring or researching for and not yet decided to buy.
I want to Go – Consumers are considering buying from a local store or eating at a local restaurant.
I want to Do – Possible before or after a purchase is made. People want help in getting things done or try something new here.
I want to buy – Very important, people have made the decision to buy and may need help in deciding what and how to buy. People move in store and research online about the same product very often while being in the store itself.
Why Marketers need to focus on micro-moments
Mobile devices are closest you can get any info you want at your fingertips. Earlier, In Nov 2016, Mobile traffic to websites, for the very first time, surpassed traditional desktops, tablets, and PCs. Google,  during Nov, 16, started testing mobile first indexing for natural search ranks. It means data from mobile devices would, primarily, be used for awarding search engine rankings. This has not been a case traditionally, though, which was more about desktops and PCs focused approach. Therefore, increase in mobile traffic data, Google's focus on mobile first indexing and relevance of Micro-moments from mobile devices is a clear indicator of next big wave in search, marketers need to consider in their marketing plans in 2017
Things marketers should do
It's all about being there at the very moment, relevant and fastest when your consumers needed you the most.

Anticipate micro-moments of consumers in your industry
What, Where and How they search for information. Utilizing search marketing and SEO Skills can help you understand their goals and aspirations while doing so.  Use Search insights, Opportunities using mix and match of SEO tool, (Such as SEM Rush) Google trends, Webmaster tools and consumer surveys to identify seasonal behaviour shown by your consumers online.
Relevancy
The closest anticipation from the step above means you know what your consumers are looking for. It is obvious that you also need to be relevant and most appropriate. Recent algorithm update called Google Penguin, 4.0 update enables changes in real- time. Being there with anticipation is one part sustaining there is another. Being most relevant to your consumer certainly, will provide you with that edge in Google's micro-moments.
Pace
29% of smartphone users will immediately switch to another site or app if it doesn't satisfy their needs (that is, they can't find information or it's too slow). Its micro-moment you are aiming for, it needs to happen at an instance when consumers just searched for your interest area in doing business. Users on mobile devices need to know quickly, buy uninterruptedly. Keeping your mobile User experience seamless and top class is the need of the hour. You must look at paid advertising (AdWords) in case you are still not there organically. For example, flight cancellation on a weather troubled day is a clear indication for hotels near airport area to go on paid advertising, saying, "Flights got cancelled today due to bad weather, no worries, stay with us today at 50% off, show your flight cancellation SMS to avail this offer" If you notice, you are there at right time and at the very micro-moment itself. There can be better use cases too.
Managing Negative mentions
Very important, always be careful about the micro-moments you never want to be a part of. Even if you have a negative news/story and it's trending in media, your marketing/PR team needs to ensure that there are subsequent Positive mention, influencers, and good PR/ thought through improvements in customer satisfaction to support the same.
For instance, while searching "worst hotel in the world" here is what you get, High time their marketing needs to fix this. No hotel would ever want to be here as you know 🙂
The Bottom Line
Unlike last few years, Mobile traffic is going to increase further, the proximity of mobile devices to its user's make it important for brands to consider putting in sincere efforts to make it in Google's Micro-moments. Anticipation and research of what your consumers will be searching about will be the key to all your efforts. Brands also need to look at word of mouth, primary research and talking to their customers so as to understand what matters to them. Brands should also look at connecting dots and similar observations between social media, data from search marketing team, call center support, local and store merchandising etc. to get most realistic micro-moments your customers are searching for and plan ahead to be there.
Handpicked articles to learn more:
Please do subscribe to our YouTube Channel.
Disclosure: We may receive compensation for links to products on this website.
Neeraj
Neeraj is a Tech Marketer with 9+ years of experience in B2B Sales and Marketing. At StepToInbound, Neeraj writes about Website, Search, Social Media and Marketing Automation practices.