A domain is the equivalent to your brand name
I've been thinking about my brand name and have been looking around for some resources to specifically help plan for and decide on a brand name. It's been challenging, and at times can get overwhelming!
We often spend a lot of time before launching a website doing research on our names vs. others. We prefer to be easily remembered, and at the same time try to avoid any direct competition for better organic search results. The domain name you choose will likely continue for the rest of your life, or at least as long as your business is up and running. It has always been a painful process to change and migrate the content. In this blog, we will discuss tips and recommendations for choosing a good domain name for your company.
For more information on Website redesign and hosting, check out:
Avoid Violation
Avoid choosing similar domain names with direct competition. Please do not violate someone else's trademark.
Adopting.COM is globally accepted
You should choose a domain name that ends with .COM, until and unless you want to go local with a country or a location-specific audience.
Brand Option or Search Option
Search Option – This approach is good if you are starting a new business, product, service, or blog, or if you don't really want to spend a huge sum of money to establish your brand. You can also analyze search traffic that corresponds to your choice of keywords using tools like SEMrush or Google Keyword Planner. Try using a mix of easily memorable keywords or phrases. For instance, shoutoutloud, cashout, or bringtothetable can be used as clever mixes.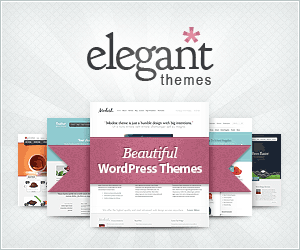 Brand Option – This is a very unique way of naming your domain. It is distinct and requires sincere brand-building efforts and money until you become a well known brand in the market. I usually recommend this approach for long-term businesses, brands, and startups that have the confidence to hold out for the long run. You will need to invest a lot of money in paid listings, PPC, and 360 marketing campaigns as well. Example: flickr is a branded domain name.
Creativity at the Core
It's also important to creatively use synonyms or a combination of keywords. For example, if your website is for videos, you may want to add HD as a suffix. Similarly, if your brand is a clothing brand, you may want to add XL as a suffix.
Say No to numbers
Even if your domain name contains words such as "to" or "for," avoid using the numerals 2 or 4 to keep them short. Such domain names are, usually, difficult to remember and may cost you some website traffic.
Free domain suggestion tools
If any of the above ideas do not seem to be working, try using free tools for random ideas. If it's difficult to think, it certainly is easy to see options and decide on the best one for your company.
Below is a list of the best free domain name generators you may want to try:
With these 15 domain name generators and my suggestions at hand, I hope you will easily be able to come up with a domain name to suit your business. I tried keeping the domain name generator options limited, as it can otherwise be overwhelming.
Did you come across any other ways to decide a better domain name? Let me know your thoughts in the comments section below and please don't forget to share this post!
Disclosure: We may receive compensation for links to products on this website.
Neeraj
Neeraj is a Tech Marketer with 9+ years of experience in B2B Sales and Marketing. At StepToInbound, Neeraj writes about Website, Search, Social Media and Marketing Automation practices.