Penguin 4.0 update started rolling out on 23rd Sep 2016 and recently on 13th Oct, Gary Illyes from Google confirmed that it is fully rolled out across all its data centers.  A lot of noise was heard in online media about Penguin 4.0 update being real-time, In this blog, we will be talking about Relevance of Penguin 4.0 update and its impact on SEO.
What is Penguin 4.0 Update?
Penguin update was the first release in 2012, it is the 4th update in Google Penguin series and it is part of Core Google's Algorithm now, essentially targeted towards penalizing websites for all back Hat SEO techniques to manipulate SERP which has been a traditional practice for some time now.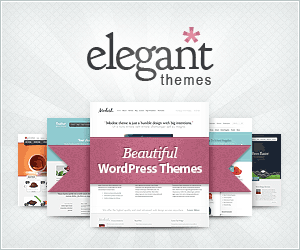 The real-time nature and integration within Google algorithm is meant to enable data refresh in real-time, for faster changes post a new page/site is re-crawled and re-indexed.
Gain or Lose in Real-Time
The changes are real-time, websites adopting black hat SEO techniques will be penalized fast, Pages with credible and relevant content would also be ranking fast. In short, you don't need to wait for 3 or more months to observe actual movements in your page ranks. Request for re-indexing and wait for the crawl to happen. Probably, within 24 hours or so results would be evident with SERPs moving up or down for your web pages.
Google algorithm gets fairer with Penguin 4.0 Update
Content is good and relevant, you will be awarded better ranks faster, essentially bringing in more engagement for SEO professionals. Search marketers would need to work harder to strategize SEO for their organization, today's SERPs may not be sustainable tomorrow.
Don't worry if you made few SEO mistakes in recent past, the good news is that you will be able to know them faster and work on course corrections.
Time to remove toxic back-links from your pages
Penguin 4.0 update also focuses on the specific pages toxic links are pointing to, rather than entire websites, you need to regularly check your web pages for toxic back-links and disavow them asap.

The Bottom Line
It's too early to comment if you are facing any immediate changes in your SERPs because of Penguin 4.0 update. Having said that, toxic back-links to your web pages are something you can focus on right away using suitable back-link audit tools. Disavow negative back-links to your web pages using Google Disavow tool, SEMrush also offers inbuilt back-link audit tool or this can be done manually too. Here is more info on this by Google & link for Google Disavow links tool you can use to monitor your back-links, Trust you find this blog useful, let me know your thoughts in comments section below.
Please do subscribe to our YouTube Channel.
Disclosure: We may receive compensation for links to products on this website.
Neeraj
Neeraj is a Tech Marketer with 9+ years of experience in B2B Sales and Marketing. At StepToInbound, Neeraj writes about Website, Search, Social Media and Marketing Automation practices.