I launched my website in 2016 with FastComet shared web hosting plan and it has been over 2 years that have been using them. When I started, I tried Bluehost services for a while but was not completely satisfied with the same and thus decided to explore an alternative web hosting service beyond the well-known once, of course, in the search for the best value for my money. Reasons for choosing FastComet hosting over others are explained in my detailed review further.
FastComet Hosting Review
FastComet has been in the web hosting business for about 9 years now unlike established and popular hosting brands such as Bluehost, HostGator, and GoDaddy etc. Bluehost was founded in 1996 while HostGator in 2002, both originally belong to the same parent group by name "Endurance International Group, Inc. (EIG)". On the other hand, GoDaddy was founded in 1997. All of these are popular brands today and so are their hosting services.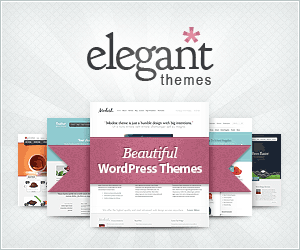 Due to brand popularity, they also enjoy leading market shares. Here is a snapshot of trends in the usage of web hosting since January 2016.
FastComet a 7-year-old brand, launched their public cloud hosting service in late 2013, they are probably the fastest growing today, primarily, because of the hosting product mix they provide to users. Serving about 11,500 + customers from 70 countries, Their SSD Cloud Hosting solution is one of the most accessible and affordable on the Web Hosting Marked powered by a rocket-fast 24/7 support team.
Why FastComet for Web Hosting

Lifelong Free domain
Yes, you heard it right, FastComet provides one domain name for free without any need for a renewal. They bear all such costs, as a proof, you should also receive an invoice for domain registration with $ 0 as invoice value. This is must utilize feature if you are a startup, a new business or a website, remember to justify your domain ownership within 15 days as per new ICANN rules applicable from January 1, 2014.
However, if you decide to move away with FastComet web hosting, you may want to renew your domain in advance to be on the safer side.
The transparency factor here is that there are no hidden charges, in fact, renewal prices are the same as you would have bought the hosting package for the first time. That too without any legal obligations and 45 days money back guarantee. I have used the first one below for over 2 years and with monthly payments by my credit card.
Decide your server location
You can choose from 7 data center locations as per the screenshot below, this can also be changed as per your convenience later. I opted for Frankfurt considering this being almost center of the earth for initial 2 years and moved to Chicago servers in North America, this year. The service support was extremely fast and satisfactory.
Monthly Payment Options
This is a very rare feature which I could not find with any other reliable web hosting provider. Most of the leading players will bundle hosting for a year or so, with the cost per year discounted if you opt for increased number of years. Clearly, they are wanting only long-term customers. As mentioned earlier in this post, since I was using Bluehost for some time, upon deciding to move out from their services and asking for a refund, they offered me monthly payments options from an existing yearly renewal. I had already made my mind, so I decided to take up FastComet rather.
FastComet provides as less as $2.95 /month Starter Plan with the same renewal price, the catch here, however, is that if you opt for the monthly payment (possible from a Visa Card) you will need to pay an upfront first month set up charges of $19.95 approx.
Usual loading speed of websites hosted on FastComet is better than the competition as below.
Here are results of my website speed test for your easy reference: Performance-grade scores 81 (screenshot is dated – 22 May 2016)
Website Up-time
FastComet Interface & Security
cPanel Interface
A clean interface providing one-click installation for all essential apps such as WordPress, b2evolution, complete site backup in single click, unlimited emails and bandwidth, basic SEO tutorials and much more to gain from. You also have unlimited emails to configure as needed.
Security features
SSD-only storage: This belongs to latest class of storage devices, all websites, by default are hosted on Solid State Drive and not traditional Hard Disk Drives (HDD) same is not the case with most of the hosting providers today, HDD is the way they host till date and SSDs  are usually a premium priced feature.
Free CDN: All hosting plans at FastComet include free Cloudflare CDN by default. This too is premium feature charged by others separately. I use Cloudflare CDN which has been a very good experience.
Hack-free: All packages also include web app firewalls for preventing 99% of the known security threats.
Account Isolation: It is completely isolated but not limited dedicated environment for every hosting account.
Customer Support
Faster Response Time: >= 10 min of response time for all tickets.
Hosting Support: Full support for all hosting series, this includes email, FTP, website transfer, and setup.
Open Source Support: Support for more than 150 Open Source applications including installation, configuration, and transfer.
The unique features from FastComet also Includes:
Comparison with other service Providers
Hostgator Vs Fastcomet Comparison


GoDaddy vs FastComet Comparison
Bluehost vs FastComet Comparison

Inmotion vs FastComet Comparison
Arvixe vs FastComet Comparison


I have highlighted the positive aspects of this hosting provider as above, it will  be fair to highlight the common issues I have come across while using FastComet services over the last 2 years.
1) If you have opted for Shared hosting, be careful with number of processes/scripts you are running as it limits the server and quite often your website services could go down. Here is a snapshot of the similar issue I came across recently. This is true for most of the shared hosting packages out there though!
Quick pro tip: Try always using CDN with a shared hosting as it will free up your bandwidth and limit number of processes running on the server. Notice the triangles with exclamation marks below.
2) Emails are a big pain: They work excellent from the cpanel or client panel login in FastComet dashboards. Whenever you try to use them over any outlook, email app or mobile email client, they just don't work, having said that, adding the host name/server configurations manually for IMAP or POP email have helped me overcome these difficulties. I don't think it Is user-friendly though!
Conclusion
With lifetime free domain (which usually costs $10+ an year) , SSD drives, Free Cloudflare CDN, cPanel without extra bucks, and mobile-friendly interface at $2.95/month with real monthly payment options and 45 days money back guarantee, it's deal you should run for. The service support is excellent and very proactive. They are open to provide support for ht access files, rewrite redirections and so on at no extra cost. I would recommend them for people looking at basic shared hosting plans with unmetered traffic and excellent customer support, much like any other shared hosting provider. Once you have a significant traffic coming in to your website you may consider moving on to a cloud VPS, managed hosting or dedicated servers' basis your business and bandwidth needs. Shared web hosting is good to taste waters and move ahead as you grow. I just moved by website to a managed shared hosting plan with Kinsta in 2019.
Learn More about both website hosting providers I have used:
Please do subscribe to our YouTube Channel.
Disclosure: We may receive compensation for links to products on this website.
Neeraj
Neeraj is a Tech Marketer with 9+ years of experience in B2B Sales and Marketing. At StepToInbound, Neeraj writes about Website, Search, Social Media and Marketing Automation practices.