Social media is growing!
If I were to look at numbers for growth, the number of social media users worldwide in 2018 is 3.196 billion, up 13 percent year-on-year which is more than the growth in numbers of internet and mobile phone users put together.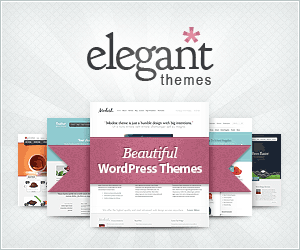 Source: Global Digital Report
Brands have continued investing more in social media, while most of the social platforms have grown, few of them saw a downfall as well, for instance, recent news around Stumble Upon which is Mix now.
Globally, with Facebook Cambridge Analytical scandal being well known, there is a lot more user awareness, checks and need to bring in regulations for social media usage has been well recognized.
Brands need to approach social media bit differently than last year. Read More about "Best Practices of social media Usage in 2017" as I covered it last year too.
In this blog, we will discuss the best practices a brand/company can adopt in 2018 and beyond to succeed in social media.

Choice of Social Media Platforms
I have noticed this multiple time with startups and founders trying to create a social media profile as the very first step after a website in developed. While it's good to be omnipresent, for social media, choose only what is relevant to your business, having a clear vision and strategy for being on social media must be well drafted in advance probably with your business plan itself. For example, a B2B company selling data center services may not need Instagram where 61% of the platform users are between 18-34 years for instance. On the other hands, it's good to have if you are in B2C business selling clothing to youngsters.
Best way to use Hashtags
• Hashtags are prominently used even outside Twitter today. Short and sweet ones with a direct message to your audience tend to perform than the longer ones. Adding a brand hashtag to the social media posts is a great way to get attention and drive engagements.
• Use relevant hashtags, one on LinkedIn and 2 to 3 on Twitter trend well. Hashtags also trend differently across a season or a day. One must also look at using the trending hashtag which matters to the business basis seasonal/weekly or trending on Twitter trends.
• Extend your hashtags across all marketing channels. Be it retail stores, your website, campaigns or newsletters, it will only add to your brand recall and eventually can be a hashtag you own.
• Avoid distracting hashtags: Your call to action should be simple without too many hashtags to drive intended user behaviour.
• You could also tell the complete story using hashtags alone on Instagram, certainly, not on Twitter or LinkedIn, so feel free to use more of them on Instagram and few of them for better context setting on LinkedIn & Twitter. Example from My Instagram feed as below to tell a story using 8 hashtags.
Length of Social Media posts
• Tweet Copy: 280 characters or less is the official limit. Each link, which is the usual way of posting, reduces the character count by 24 characters, leaving 256 characters for the tweet copy.
• LinkedIn: headline has a text limit of 120 characters maximum and company updates could be 700 characters long. Your summary/About Us section has a limit of 2,000 characters. LinkedIn Publishing seems to have 120,000 characters limit after which Publishing will throw an error. While posting organic or paid advertising related posts, try to keep the posts under 150 characters to display the content across multiple devices, longer posts get truncated on tablets or mobile screens.
If you would like to learn more about character limits across social media platforms, my personal favourite for Publishing, Social Sprout has covered this in detail as here: "Know Your Limit: The Ideal Length of Every Social Media Post"
Organic and Paid Social Media Mix
Organic social media as a focus can be a good start for startups or businesses not ready to spend money. They should do regular postings, develop an organic follower and fan base. Otherwise called as Owned media as in the image posted below. Once they have a sound understanding of what works vs What's not. They can consider spending money on paid media.
Nevertheless, Paid social media is of utmost importance as it gives you reach and you are not limited by the number of organic followers on a social platform. For instance, when you advertise on Twitter, you decide where to advertise and what, it's not Twitter who decides basis your organic follower base. I have seen the reach/impressions going by over 3X in my experience which can be a significant number for any startup looking for wins without waiting months and years together to build an organic follower base. Organic success is a long journey anyway. Therefore, I would recommend using paid social media to get quick wins despite having a new business or a website.
Online Reputation Management
• Always hear the social media, have a team who does social media listening. You could also look at setting up a social analytics team or using tools like Brand Watch as social media is very dynamic, public sentiments being unheard can cost you money. Leading consumer brands like Dell and Google today, use this for sentiment analysis., research what's being said on social media and product teams devise their product strategy basis the same.
Quick Pro tip: If you just analyze this carefully, you can quickly guess what's wrong with a consumer brand for a specified time duration.
• Engaging with users and responding to them in time, across your social media channels is significant too.
Corporate Social Media Policy
If not already, employers must have a corporate social media policy encompassing details around what employees, stakeholders, and your business partners can post. In the long run, it can help to defend against legal trouble and security risks and It will also empower your employees to extend company messaging further as needed.
Know more about "How to Write a Social Media Policy for Your Company" by Hootsuite here.
Best Practices for Posts on Social Media
• Content is king in marketing as always, try to categorize your posts basis buyer's intent or buyers' journey, one basic way to look at organizing your posts can be AIDA model or breaking your posts across your marketing campaign by Activities, Interest, Desire and Action for instance.
• Focus on best time and frequency to post. While one way to look at it is the industry standard way which I discussed in my blog about social media best practices last year. The other way to look at it is your social media data, what works best and when. Please be careful that if you use a publishing tool or post 4 times a day with defined time intervals, this method won't work. Analyze data where your posts are random in a certain period only.
• People love urgency, adopting "limited time offer" or "incentives to download" can be a good try.
• This is well known and much relevant to advertising on social media, Posts with images or videos perform better than text alone ones. HubSpot stated similar earlier this year (32% of marketers say visual images are the most important form of content for their business)
• Posts with images or visuals of human faces perform better than posts with any other images, at least in advertising.
• For Video content, smart, simple. Lesser duration and anything with screen supers would work better. Last year. Google tested out 6 seconds video for YouTube Bumper ads, On LinkedIn, 15 seconds or lesser video content works best.
• Repurpose your social content to gain a better understanding of the content performance. Sometimes a good post performs differently on a weekday than a weekend. Pilot, test, run and adopt what works better for you.
• You may be surprised but people love letters in caps and I have noticed this across search/PPC and social media marketing. Text with first letters in caps performs better than small letters.
• Social Mentions are very important and must be done carefully only when needed, as most of it is in the public. I have seen people using it on LinkedIn as a new trend since last year, and it has gone up to a level of employees tagging their bosses to please without a context or reason. Business must know that every follower knows what you post in their news feeds, users also have an option of following you without even being your connection as such, so choose whom to mention for what, very wisely. It also applies to individual profiles across social media.
• Businesses can also look at using social media automation tools such as Buffer Social, Hootsuite or Social Sprout to plan social posts and their frequency, few of the social media management/monitoring tools I did cover in my blog last year for quick reference.
Hope you will find this blog useful, let me know your thoughts, comments or suggestions about more such best practices for social media usage in the comments section below.
Please do subscribe to our YouTube Channel.
Disclosure: We may receive compensation for links to products on this website.
Neeraj
Neeraj is a Tech Marketer with 9+ years of experience in B2B Sales and Marketing. At StepToInbound, Neeraj writes about Website, Search, Social Media and Marketing Automation practices.