In the previous blog, we discussed back-links and their significance in SEO. Before we begin, let's also look at the basic difference between a link and citation. Link essentially contains a hyperlink back to your web page. A citation, on the other hand, is any mention of your business out on the web, with or without a link.
To explore best practices for organic link building and citation in 2018, I have broadly categorized this blog into 3 areas as below: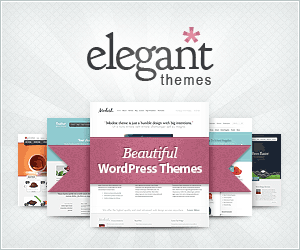 1)    Links and Citation from External Websites
2)    Links and Citation by adding value to existing content
3)    Links and Citations by Community Engagement
1.Links and Citation from External Websites
Link Reclamation:
Link reclamation is the process of locating, contacting web admins and converting your brand mentions on a web page into backlinks.
Broken Link Fixing:
Broken Link Fixing is the process of identifying, contacting web admins and converting dead links into valuable links.

Digital Asset Submission:
Submission of existing digital assets or collateral is an advanced method of content marketing and off page optimization. This also helps build brand reputation, improve organic search results & increase back-links.
Info-graphic Submission:
Info-graphics are essential content marketing tool today, many times, they seem to trend well on social media and can easily be repurposed. Brands should share them on popular info-graphic websites.
Few Info-graphic Submission Websites:
PDF or Document Sharing:
Brands can share existing collateral such as business documents, information brochures, pdf, whitepapers and slides across leading document sharing websites. This helps in generating back-links and create popularity at the same time.
PDF Sharing Websites:
Video Submissions:
Video Submission is one of the fastest growing activities online and involves uploading, publishing and sharing video files online. For instance, Customer testimonials along with living event videos are trending today and help in boosting traffic. One should also try to Include keywords in the title and description of the videos while submitting.
Video Submission Websites:
2. Links and Citation by adding value to existing content
Content Curation:
Content curation is the practice of finding, organizing, annotating and sharing the best and most relevant content on third-party websites for your audience. This makes your content more credible and positions your organization as a go-to resource.
Content Curation Websites:
3.Links and Citations by Community Engagement
Participating in LinkedIn Communities:
Participating in LinkedIn communities involves joining communities relevant to our domain, posting discussions, connecting with other members, commenting on other discussions regularly, create awareness, generating traffic, leads and more.
Influencer engagement through blogs on Popular Websites:
Participating in blogs on popular websites involves finding industry related third-party blogs, engagements with the blog and getting to involve in discussions, connecting with members and adding value to the target audience.
Guest Blogging on Premium Websites:
Guest blogging involves writing guest blog posts on third party websites which are related to your industry and domain. One should look at websites with a good relevant audience and blog subscribers. Your basic profile as an author on the blog will eventually lead to referral traffic. It also helps in personal PR and brand building otherwise.
Please let me know your thoughts and suggestions about more such methods for organic link building in the comments section below.
Please do subscribe to our YouTube Channel.
Disclosure: We may receive compensation for links to products on this website.
Neeraj
Neeraj is a Tech Marketer with 9+ years of experience in B2B Sales and Marketing. At StepToInbound, Neeraj writes about Website, Search, Social Media and Marketing Automation practices.