Every business out there needs to do SEO to improve ranks on Google Search. SEO can be quite confusing at times, it is best for your business to learn the basics from free SEO tools, gain ranks and when you notice growth, upgrade to a paid or premium tool later.
I am sharing the list of best free SEO tools for your business with pros and cons of each to gain better ranks on Google. These tools are free and intended to provide you learning and familiarity before you decide to buy one. Any tool which forces you to pay, limit or restricts access levels for free subscription is not covered here.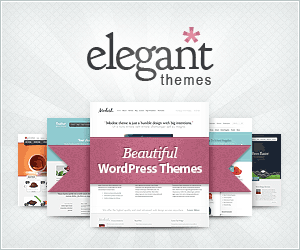 SEMrush provides a free version with basic features to try before you decide to purchase one. Fortunately, it can add a lot of value if you are a Startup or a new business as up to 10 Searches and 10 results per search are free for a day. You can restart fresh on the very next day and this goes on.
To initiate a free level subscription, just type in a query in search bar and you will automatically be asked to register for your free account.
Find Out: What Can I Do With A Free Account From SEMrush?
Pros
• 10 searches a day in Domain Analytics and Keyword Analytics before your daily limit is reached.

• Ability to Create one Project for free, each Project basically serves as a dashboard for all other individual modules within SEMrush
• Track up to 10 keywords with free version
Cons
• Since this tool follows Google's algorithm and updates, the results would vary at times
• Insights from data are not as good as what you get from Google Search Console
• The paid search/Advertising research data always show the past campaigns and not really a live campaign in the market.
• Bit pricey as compared to other similar tools in the market
Whilst there are hundreds of factors which determine rank for a web page on Google Search, being mobile friendly is one of them and critical for a website to have.
This tool by Google confirms if your website is mobile-friendly by just typing in your URL and shows website rendering on google as below. This typically takes less than a minute or so to run.
Learn More: Mobile-Friendly Test Tool
Pros
• Quick identification of mobile usability issues on entire site
Cons
• Mobile focussed tool, you will have to refer Google Search Console for detailed analysis and fixing of errors if any
Google Search Console is the most important tool when it comes to analyzing every aspect of your website's presence in Google Search.
It is the closest you can get with Google about digital presence of your website. Most importantly, it is completely free to use.
Learn More about:
Search Console and who should use it
Get started with Search Console basis your role
Pros
• Analyze impressions, clicks, and positions of your website on Google Search results
• Easily Submit sitemaps, individual URLs for indexing
• Receive free email alerts when Google identifies any issues on your site
• Easy optimization tips to enhance your website
Cons
• Some issues fixed already may crop up again, you will have to fix them and re-index your pages unless Google shows it to be fixed and error free
PageSpeed Insights (PSI) analyzes the performance of a web page on mobile and desktop devices and scores it on a 1 to 100 scale in different score ranges basis Lighthouse Scoring.
The color-coding maps to these Performance score ranges as following:
• 0 to 49 (slow): Red
• 50 to 89 (average): Orange
• 90 to 100 (fast): Green
It also provides recommendations around improving the web page's performance as such.
This is a developer's tool and requires certain technical (intermediate to advanced) skills. If you wish to know more, find more in links below.
• About PageSpeed Insights
• Analyze and optimize your website with PageSpeed tools
Keywords Everywhere provides search volume, CPC & competition data on 16 websites as below screenshot. It is available as an extension on Google Chrome and Mozilla Firefox web browsers.
It works with little small hacks like fetching the data between keyword tool and Google Keyword Planner (through API) which comes handy for today's marketers.
Pros
• Allows access to keyword metrics for a list of keywords and lets you download the list in Excel, CSV or PDF file formats
• Easy explanation for UI and visuals on each of the 16-website supported, just click of any of above website to get an example of what will happen if you install this extension on your browser, simple, yet effective!
Cons
Not many, there used to be a bulk upload feature which seems to be missing for now
SEOptimer is a Website analyzer and SEO checker tool that provides comprehensive website audit with actionable recommendations to improve your website's performance.
Just type-in your URL and get started without having to sign up as such.
Pros
• Easy to digest summary with comprehensive Results breakup to jump across the results as below
• The website and SEO audit also consider security aspects include critical software updates to your website which is good to know. A lot of other tools in the market do not address this functionality otherwise
• The Recommendation section is further classified into high, medium and low priority items which comes handy when you must address them one after another
Cons
Since it is all about SEO and Website Audit, keywords strategy or paid search insights are missing. It is more about what this tool does best and not really a con as such.
Google keyword planner helps in analyzing data for average search volume and forecasts over last 12 months or suggest new keywords basis related search results over last 12 months time period. Google did a lot of improvements over previous versions as below.
Pros
• Firsthand data by Google Search itself
• Ability to analyze search volumes and related keywords during past 12 months
• View or easily download keywords
• Save ideas to existing campaigns in Google Ads
• Granular competition ranking across keyword ideas
Cons
• PPC or paid search focussed tool, no information around backlinks, organic search strategy
• No data about your website which is important to know for your business
Simple tool to analyze a search terms or topics and its usage across different locations at a given time period.
Pros
• Compare up to 5 search terms or topics in a given time range for specific country
• Plot charts as above to analyze growth or decline in search terms or topics
• Related queries, easy selection by "Rising" or "Top"
Cons
• Limited 5 terms can be compared
• No data for low search volume keywords, you will have challenges looking at company related/branded search terms if you are a new business or start-up
Keyword Tool is a good alternative to Google Keyword Planner, and it is based upon Google Auto Complete suggestions to provide keywords ideas.
Pros
• Free version generates up to 750+ long-tail keyword suggestions for every search term
• Works without creating an account as such
• Keyword ideas are same as Google's Autocomplete – It extracts suggestions and presents in an easy-to-understand interface.
Cons
• You will need to buy pro-version for Search Volume data
SpyFu is a competitor Keyword Research Tool for PPC & SEO. You could start analyzing right from a competitor's domain level as below.
It provides comprehensive view of top keywords, PPC, Inbound links including organic ranking history of top 10 keywords for free.
Pros
• Free View of Most valuable keywords (top 5) with rank change and historical trend
• Comprehensive SEO Overview with top organic competitors
• List of links to your domain
Cons
• Limited results for local keyword research
• Limited accuracy of backlinks as compared to Google's data
Ubersuggest provides domain, traffic and SEO level overview. You can run queries by keyword or domain to get started and sort data by selecting country of choice.
It basically scrapes data from Google Autocomplete like many other tools in the market.
Content ideas, Site Audit and Backlinks are new features which show limited results.
Pros
• Online and free to use without creating a login
• Easy to understand information around domain level overview, top SEO pages and Keyword ideas
Cons
• Data presented is very different than what is reported by Google Search Console
• Data, sometimes, loads forever as below
Unlike all other tools mentioned here, Screaming Frog SEO Spider is an installable file (not web-based) supported for Windows, MacOS and Ubuntu Operating systems.
Basically, a site crawler to analyse results and take actions in real-time.
Pros
• Free to use version allows crawling a website of up to 500 URLs
• Very effective in doing real-time SEO audits and used by leading brands
• Easily find Broken Links, Errors & Redirects, discover duplicate pages and review meta robots and directives
• Detailed FAQ section on website which solves most of your day to day problems
Cons
• More than 500 URLs require a paid version of this software, including integration with Google properties which are much needed to get best results.
SEOquake by SEMrush is a free to use SEO tool and Browser extension available for Chrome, Mozilla, Opera and Safari web browsers.
This comes very handy if you have lot of web pages or if you work on lot of campaigns for different clients.
Pros
• Mere click on the browser icon fetches all SEO related data for any web page in real-time, works flawless when you want to compare yours vs. competition web pages in a new tab
• Detailed analysis of SERPs and export the results in CSV format
• Full report for internal/external links
Cons
• Lacks paid research or data and you will have to rely on the parent tool – SEMrush
Do you prefer using any other free SEO tools, or want to highlight anything I didn't cover? please do let me know your thoughts in the comments section below.
Disclosure: We may receive compensation for links to products on this website.
Neeraj
Neeraj is a Tech Marketer with 9+ years of experience in B2B Sales and Marketing. At StepToInbound, Neeraj writes about Website, Search, Social Media and Marketing Automation practices.